Cyber Accelerator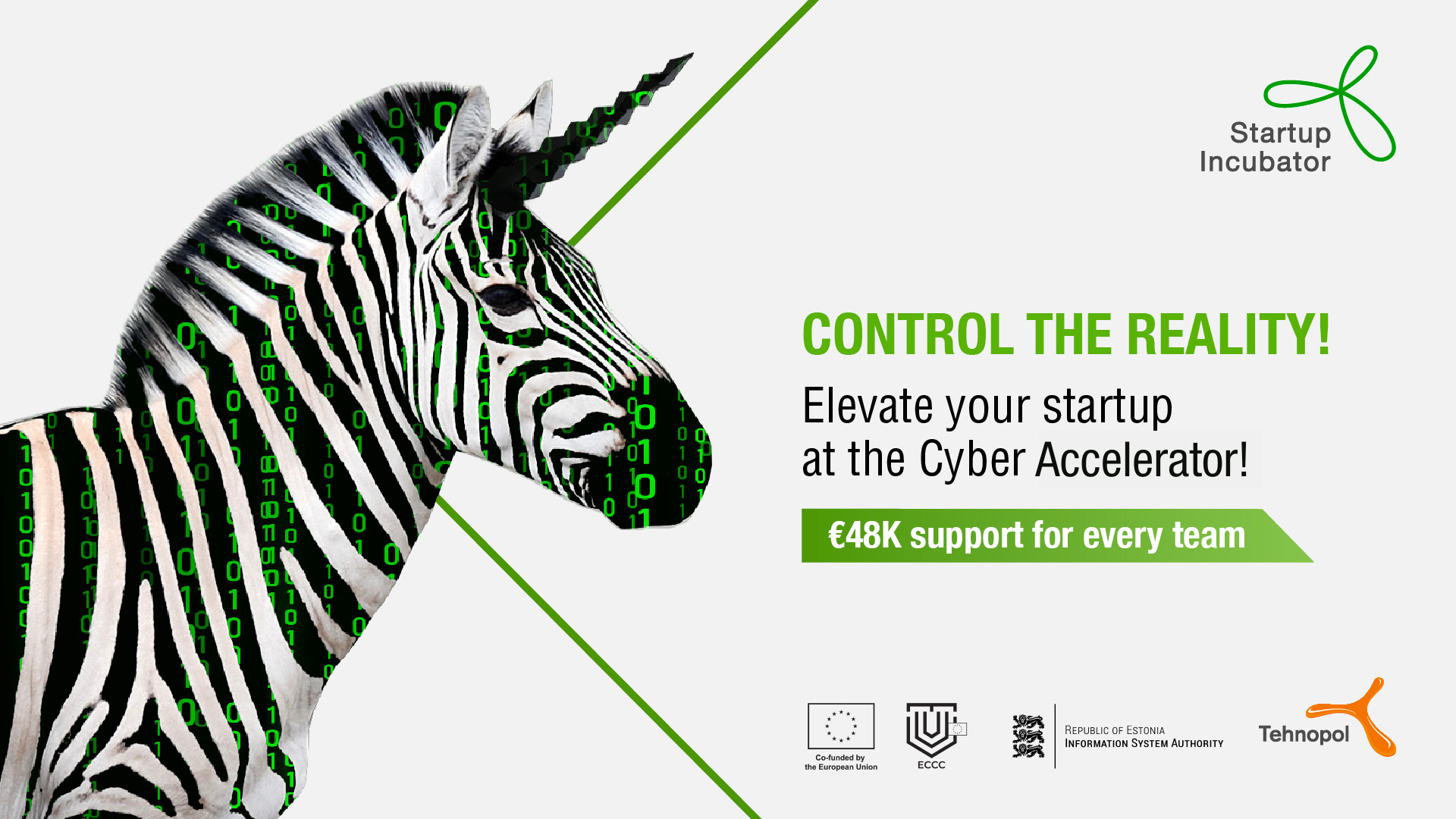 THE NEXT ROUND OF CYBER ACCELERATOR OPENS IN THE EARLY SPRING OF 2024!
Fall 2023 kicks off a 6-month accelerator program for companies operating in the cybersecurity field. Each team selected to the accelerator, receives a €48,000 grant to develop their idea! 
To stay competitive in the market, companies must embrace digitalisation. Utilising modern solutions is crucial, but it also brings potential risks. Consequently, it is becoming increasingly important for companies to prioritise the security of new technologies, systems, and devices.
In the Cyber Accelerator program, we provide support to startups with innovative ideas, enabling them to create products and services that safeguard companies from the cyber threats arising from digitalisation and the adoption of new technologies. We eagerly welcome teams to the accelerator who are focused on developing services or solutions aimed at protecting companies in cyberspace.
The program caters to early-stage cybersecurity startups and spin-off companies, offering assistance in product and business development. This facilitates the launch of new cybersecurity products and services that provide broader value to other sectors as well.
We welcome student teams, researchers, startup entrepreneurs, and SME (small and medium-sized enterprises) spin-off teams to join the accelerator. 
The business idea of accelerator participants must align with one of our two core missions:
Providing state-of-the-art cybersecurity solutions for the private sector, particularly targeting SMEs.
Safeguarding the cybersecurity of new technologies.
We are actively seeking startup companies whose business ideas involve services or solutions that enhance the cybersecurity of any private sector.
Regarding the second goal – the startup's product or service should aim to enhance cybersecurity within specific fields. These fields can include agriculture, healthcare, space technology, or industrial systems. Furthermore, the business idea, service, or product can focus on addressing challenges related to emerging technologies such as artificial intelligence, robotics, machine learning, and 5G cybersecurity. Startups are also encouraged to present ideas that facilitate the secure utilisation of these aforementioned technologies in sectors like agriculture or healthcare. This list is not exhaustive, as applicants are welcome to propose innovative cybersecurity solutions. For instance, a startup could develop a solution that enables agricultural companies to safely employ artificial intelligence or assists industrial companies in processing big data.
Participating companies go through the following development cycles: 
Defining customer problems and designing a value proposition based on their needs

 
Building a business model and assembling a strong team
Product development and prototyping
Intellectual property protection and agreements with other stakeholders
Achieving investor readiness and exploring funding opportunities
Market entry strategy and preparation for piloting
To ensure rapid development and readiness for product/service launch, the accelerator supports participating teams through various activities: 
Opportunity to participate in a cybersecurity-specific training series

Each team is supported by a dedicated mentor

Expert mentors from other fields (law, finance, marketing, sales, IP protection, etc.)

Access to Tehnopol Startup Incubator's co-working space
The company's business idea must meet one of the two criteria: 
state-of-the-art cybersecurity solution for the private sector (notably SMEs)
cybersecurity of emerging technologies
To apply, the following requirements must be met: 
Scalable business idea focused on cybersecurity

 

Competent team with the necessary skills

Minimum viable product (MVP) or the ability to develop one during the accelerator program

Registered company in Estonia (e-residents and startup visa owners are also eligible)
We support the competitiveness of the European cybersecurity sector through research and development activities, thus better protecting Estonian and EU society and the business environment from cyberattacks that cause billions of euros in damage! 
The Cyber Accelerator is implemented by Tehnopol Startup Incubator in collaboration with RIA (Estonian Information System Authority). 
The Cyber Accelerator is co-financed through the Digital Europe program of the European Union and the European Cyber Competence Center.
Read the Cyber Accelerator program procedure here
The next round of Cyber Accelerator opens in the early spring of 2024! Leave your details below if you would like to be one of the first people to hear about it!
Get in touch if you have any questions!
Anne-Liisa Elbrecht
Project manager of the Cyber Accelerator